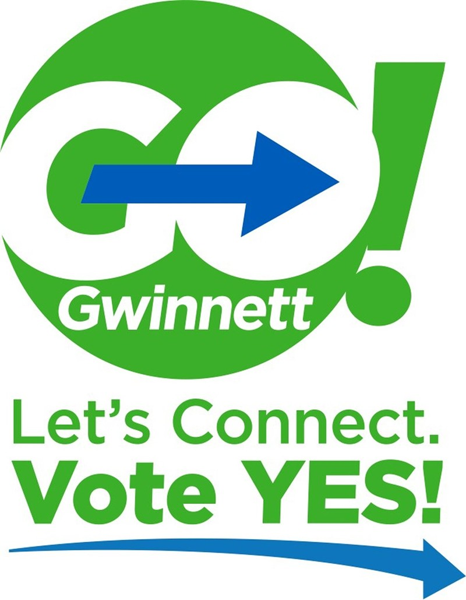 March 19, 2019 is an important day for Gwinnett County as it is the election day for the MARTA Referendum.  We have been waiting a long time for the chance to bring badly needed mass transit into Gwinnett. 
It is apparent to everybody that metro traffic is intolerable with the soul sucking commutes and bumper to bumper traffic everywhere.  It's time to start bringing in regional transportation solutions for everybody's benefit. 
This referendum will be the only issue on the ballot in March but I urge you to resist the temptation to stay home.  We need your YES vote on MARTA.  
Fortunately, there will be THREE weeks of early voting, including weekends.  The schedule is below.
IMPORTANT DATES
Last day to register to vote and/or update registration information
February 19, 2019
Advance In Person Begins at Main Elections Office
February 25, 2019
Absentee By Mail Begins
February 25, 2019
Satellite Voting Begins
March 4, 2019
Election Day
March 19, 2019
EARLY VOTING SCHEDULE
Main Office
February 25 – March 15  Monday through Sunday   7am – 7pm
Gwinnett County Voter Registrations and Elections office is located at 455 Grayson Highway, Suite 200, Lawrenceville, GA 30046
Satellite Locations
March 4 – March 15  Monday through Sunday 7am – 7pm
LAST DAY TO EARLY VOTE OR HAVE A BALLOT MAILED IS MARCH 15.
VOTING WILL TAKE PLACE  AT ASSIGNED POLLING LOCATIONS ON MARCH 19.
If you are unsure of your polling location visit the Georgia Secretary of State's website at https://www.mvp.sos.ga.gov/MVP/mvp.do or call the Elections Office at 678.226.7210.
Bogan Park Community Recreation Center
2723 North Bogan Road
Buford, GA 30518
Lenora Park Gym
4515 Lenora Church Road
Snellville, GA 30078
Dacula Park Activity Building
2735 Old Auburn Road
Dacula, GA 30019
Lucky Shoals Park Community Recreation Center
4651 Britt Road
Norcross, GA 30093
George Pierce Park Community Recreation Center
55 Buford Highway
Suwanee, GA 30024
Mountain Park Activity Building
1063 Rockbridge Road
Stone Mountain, GA 30087
Shorty Howell Park Community Recreation Center
2750 Pleasant Hill Road
Duluth, GA 30096