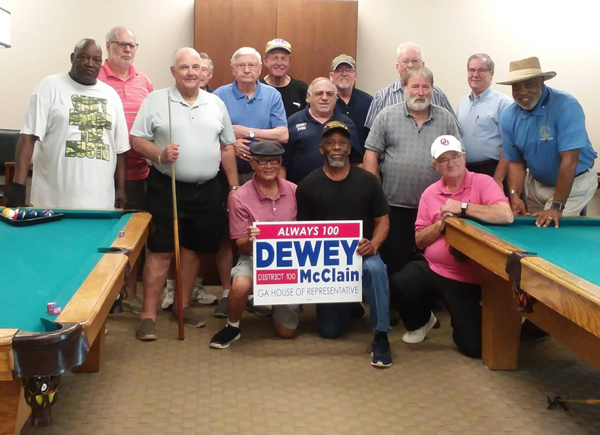 Pre-LaborDay Pool Tournament
Come Join Rep. Dewey McClain for a day of celebration, food, prizes and  fun, as he hosts his annual Pre-Labor Day Pool Tournament.
WHEN:  Friday, August 30, 2019
WHERE:  Bethesda Senior Center 225 Bethesda Church Rd, Lawrenceville, GA 30044
TIME:  Registration at 8:30 AM.  Tournament starts at 9:00 AM
Will You Be the One Who Takes Home The Top Prize and Bragging Rights?
Sign Up at Your Local Senior Center or Call  Bethesda Senior Center at 678-277-0179