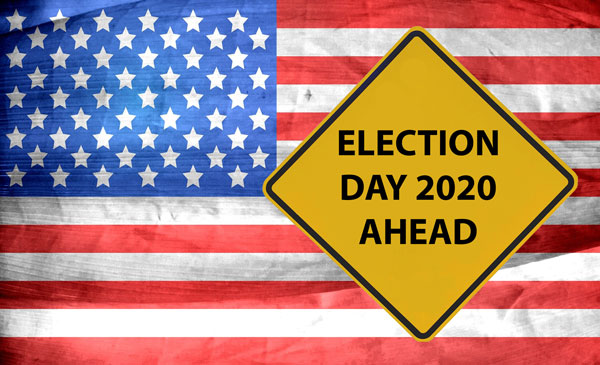 Yes, election day is approaching fast!  There are about 60 days to go until the election and here is some important information and dates!
October 5, 2020
This is the  deadline to register to vote for the General Election and General Election. To register to vote, you must be a US citizen and 18 years old by election day. Press the button below to register online.
Apply for an Absentee Ballot
I encourage you to apply for an absentee ballot so you can vote in the safety and privacy of your own home. The first absentee ballots will be mailed on September 15, 2020.
There are several ways to apply for an absentee ballot:
 Download and print a hard copy HERE Fill it out and return it to the elections office.- By Mail: 455 Grayson Highway, Suite 200, Lawrenceville, 30046
– By Fax: 678.226.7208
– By Email:   absentee@gwinnettcounty.com
Apply electronically (with a State-issued ID) by pressing the button below
Early voting begins October 12, 2020
We will have three weeks of early in person voting, which will include Saturday and Sunday voting. You will have the opportunity to vote at any of the satellite locations around the county. The early voting locations will be announced soon. Also, if you choose to vote by absentee ballot, you can turn in your ballot at any of these satellite locations during the early voting period.
There will also be drop boxes located throughout the county where you can return your absentee ballot up until 7:00 PM on election day. 
Election day is November 3, 2020
On election day, everybody votes at their respective local precinct.  Local precincts will be open from 7:00 AM to 7:00 PM.  Be mindful that we are expecting a record turnout on election day. Please be prepared to wear a mask and practice social distancing. As long as you are in line at 7:00 PM you will be permitted to vote. You can find your local precinct by pressing the button below
If you are having any problems voting, the Democratic Party of Georgia has a Voter Protection Hotline to help you. Please call them if you need help.