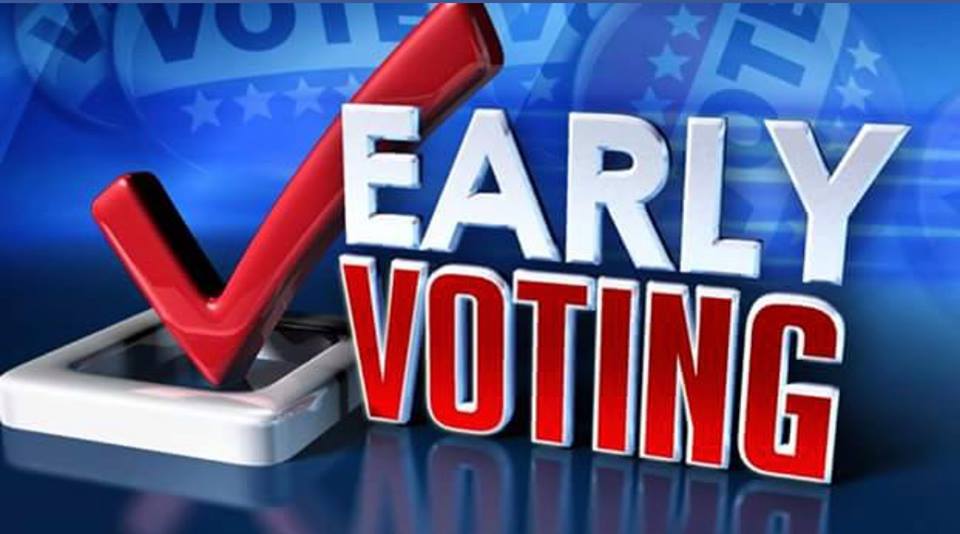 EARLY VOTING SCHEDULE
Advance Voting: Sunday, November 27 – Friday, December 2  |  7:00am – 7:00pm
Locations
Access to Drop Box
Gwinnett County Board of Voter Registrations and Elections
Beauty P. Baldwin Building
455 Grayson Highway Suite 200, Lawrenceville
 Yes
Bogan Park Community Recreation Center
2723 North Bogan Road, Buford
 No
Dacula Park Activity Building
2735 Auburn Avenue, Dacula
 Yes
Gas South – Hudgens Center for Arts
6400 Sugarloaf Parkway Building 300, Duluth
 No
George Pierce Park Community Recreation Center
55 Buford Highway, Suwanee
 Yes
Lenora Park Gym
4515 Lenora Church Road, Snellville
 Yes
Lucky Shoals Park Community Recreation Center
4651 Britt Road, Norcross
 Yes
Mountain Park Activity Building
1063 Rockbridge Road, Stone Mountain
 No
Pinckneyville Park Community Recreation Center
4650 Peachtree Industrial Boulevard, Berkeley Lake
 Yes
Rhodes Jordan Park Community Recreation Center
100 E Crogan Street, Lawrenceville
 No
Shorty Howell Park Activity Building
2750 Pleasant Hill Road, Duluth
 No
Election day is December 6, 2022 and you can vote at your regular precinct from 7:00 AM – 7:00 PM.
I want to emphasize the importance of voting in this runoff.  Even though the Democrats have "taken" the United States Senate, we still need this seat to be Democratic to ensure a majority.  Senator Warnock is also the only candidate who can give Georgians the constituent services we deserve. The Republican candidate cannot even remember how many children he has or if he even graduated from college.
See you at the polls!