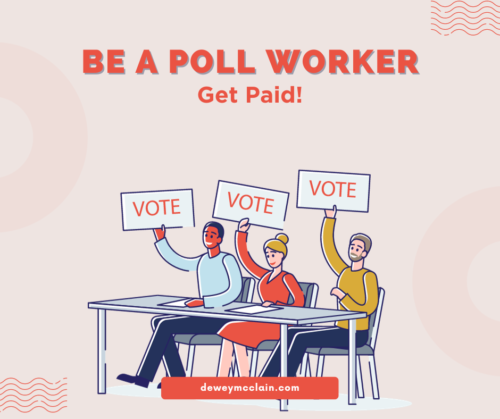 Get paid to be a poll worker
Gwinnett County needs poll workers and you can get paid to do it.
The Gwinnett Voter Registrations and Elections Division encourages residents to participate in several upcoming poll official hiring events, offering an opportunity to actively engage in the electoral process and earn up to a $390 stipend.
The events are open to residents of diverse backgrounds, including those who speak two or more languages. During the event, attendees must complete an I-9 form and provide original identification documents for verification.
WHEN: Monday, Dec. 4;
Monday, Dec. 18
TIME: 4 p.m. to 7 p.m.
WHERE: see below
Dec. 4 event
Gwinnett Voter Registrations and Elections Beauty P. Baldwin Building, Multipurpose Room,
455 Grayson Highway, Suite 200, Lawrenceville.
Dec. 18 event
Dacula Park Activity Building, 2735 Auburn Avenue, Dacula.
I encourage you to apply and be part of the democratic process.