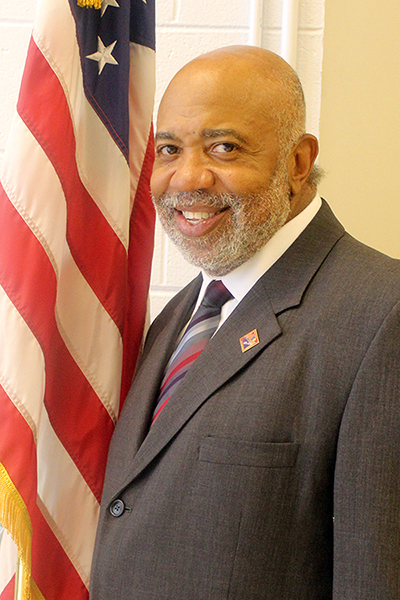 Dewey McClain
Georgia State House Representative District 109
It takes a very special personality to be able to lead, motivate people into action, and to be a catalyst for the type of change that helps to make the world a better place, and Dewey McClain has just that type of personality. Relatable, approachable, and humble, Dewey connects with everyone from the local street vendor to the CEO behind a desk.
Dedicated to the citizens in Gwinnett County, and the state of Georgia at large, the former Atlanta Falcon has been involved with a plethora of organizations like the Georgia Council on Child Abuse, the Atlanta United Way, the Special Olympics, the National Football League Players Association, and the Martin Luther King Jr. Center for Non-Violent change, just to name a few. Dewey's dedication and hard work over the years has earned him numerous distinctions, including the Gwinnett County Rape Crisis Crystal Angel Award, an induction into the Freedom Bowl Hall of Fame, an induction into the Atlanta Tribune Magazine's Hall of Fame, and the MLK Jr. March Committee's Rev. James Orange Award.
As a State House Representative, Dewey plans to concentrate his efforts towards working to improve education in the state, working to improve the state's infrastructure, working to secure sustainable living wage jobs for Georgia's citizens, working towards meaningful immigration legislation, and working in a bipartisan fashion to pass legislation to help reduce the rate of foreclosures, and help homeowners remain in their homes.
Dewey is the former President of the Atlanta North Georgia Labor Council AFL-CIO, and he is married to the former Miss. Linda Evans. The couple has two daughters, and four grandsons. A proud resident of Gwinnett County for 35 years, Dewey is even prouder to serve the citizens in Georgia State House District 109.