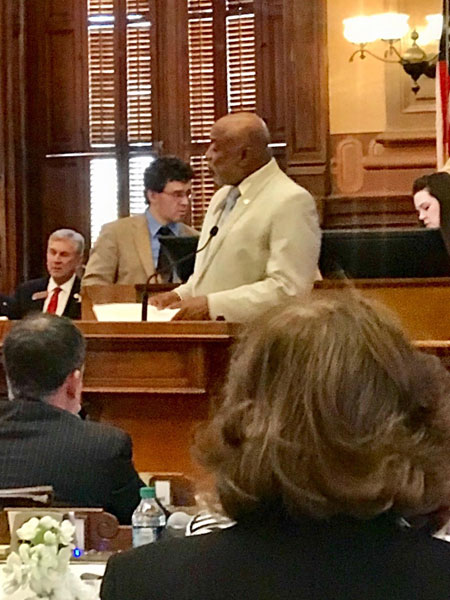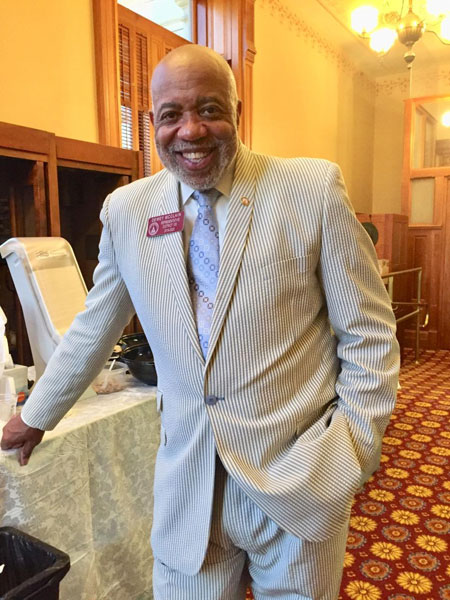 A great day in the legislature on day 40, also known as Sine Die. My tag bill, HB 339 passed.  That means that Autism, AKA, Aquarium and Alabama A&M got their license tags to help with their causes. 
But the best thing was that the anti-transit amendment was stripped from SB 200.  What that means is that Gwinnett County will permitted to have another transit vote when the citizens of Gwinnett decide to have one and not some Republicans in the state legislature!
Also, Sine Die was Austims Awareness Day and therefore I am wearing blue!