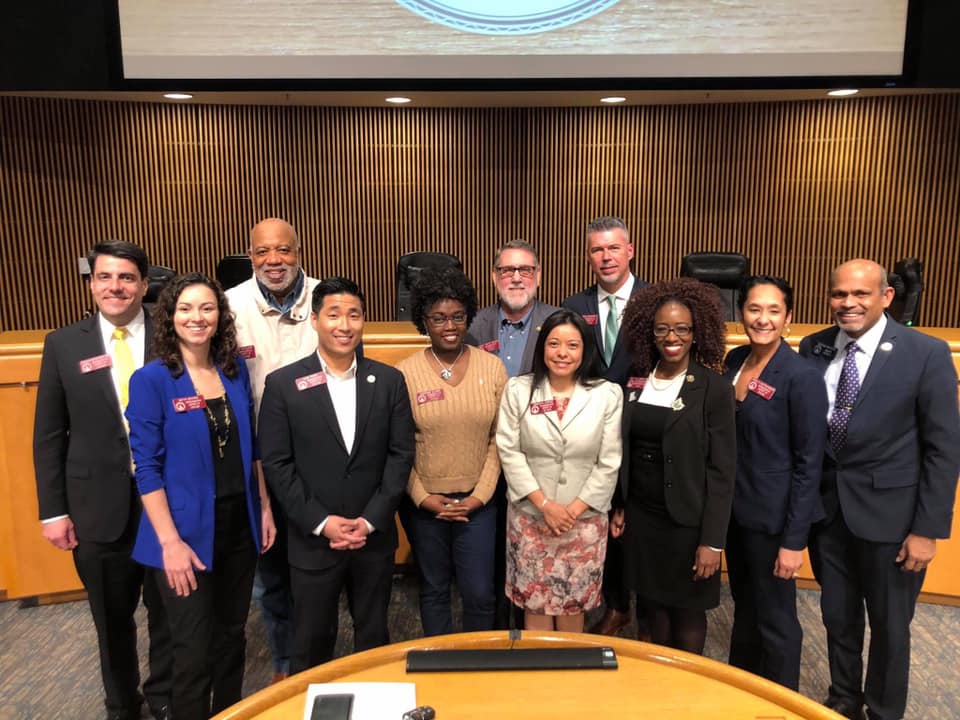 Left to Right. Rep Chuck Efstration, Rep Beth Moore, Rep Dewey McClain, Rep Sam Park, Rep Jasmine Clark, Rep Pedro Marin, Rep Brenda Lopez, Rep Greg Kennard, Rep Dar'shun Kendrick, Rep. Shelly Hutchinson, Senator Sheikh Rahman
I joined the Gwinnett delegation in a pre session town hall last Friday night at the Gwinnett Justice center.  There was a good crowd who had lots of questions about issues that concern the Gwinnett community.
The 2020 legislative session starts today at the Gold Dome and it promises to be interesting to say the least. The key issues will be Governor Kemp's budget cuts. In spite of cutting the budget to the bone last year, Governor Kemp wants a 4% budget cut this year and a 6% budget cut next year and a further cut to the state income tax.  This would mean cuts to important programs that affect your every day life. In addition, Gov Kemp needs to make good on the teacher raises. He promised a $5000 a year teacher raise, but so far only has approved $3000 last year.  Other topics we will be discussing will be senior care oversight, gambling and vaping.
If you were not able to attend last week's town hall, you can still contact me with your views at the following address and phone.
Honorable Dewey McClain
Representative, District 100
18 Capitol Square
509-B CLOB
Atlanta, GA 30334
404-656-0220
I love hearing from the people I serve and your concerns are important to me.