The Most Contentious Bills in the Budget
Last week, the House and Senate were in adjournment so that members could work on the state budget. All scheduled committee meetings that were related to the budget were suspended.
This week, the House voted on a few measures: HB 195, HB 292, HB 487, HB 538, HB 716, HB 758, HB 759, HB 765, HB 777, HB 780, HB 781, HB 786, HB 792, and HR 1023.
The two most contentious bills that were voted on was HB 758 and HB 792 (Supplemental budget).
HB 758 would prohibit the usage of a "motor carrier safety improvement" by or as required by a motor carrier or its related entity as factor when evaluating whether an individual is an employee, independent contractor, or jointly employed employee under any state law. Teamster Union Local #758 opposed this bill. This bill will negatively affect truck drivers who believe they should be classified as employees and not classified as independent contractors. this bill prevents evidence that a trucking company required a trucker to use specific safety equipment from ever being presented in a state court legal action challenging a driver's misclassification.  This prohibition would limit the truck driver's right to an unemployment or workers compensation claim. The bill passed the Chamber along party lines.
HB 792 is the Supplemental budget for FY 2020. This bill contained concerning cuts to essential services that Georgians all across our state depend on. A summary of the cuts are below: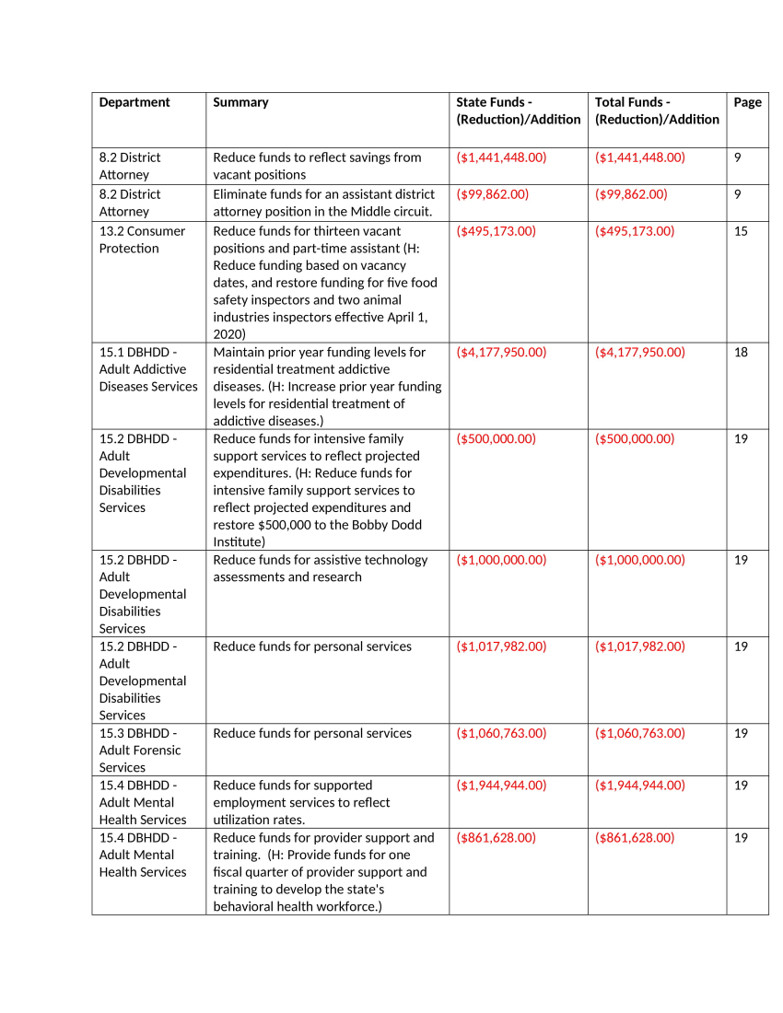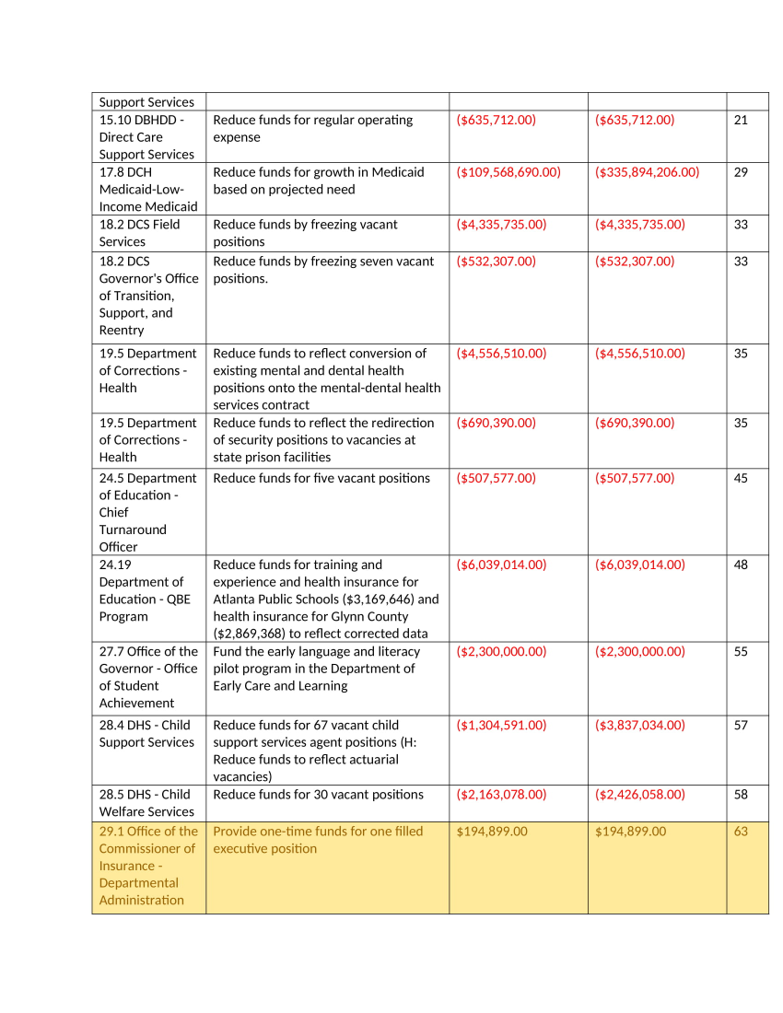 The bill passed with 46 "no" votes.  These bills now go to the Senate.