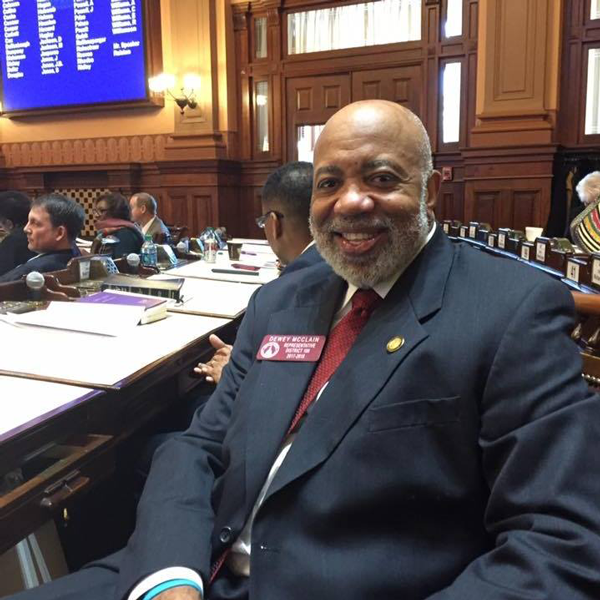 The 2021 Georgia legislative session has ended.  This one was difficult, not only because COVID restrictions prevented local groups and constituents from visiting the Capitol, but also because of the amount of bills passed that did nothing to improve the lives of Georgians.
We did pass the budget, which is our only constitutionally mandated duty but I wish that the legislature had turned their attention to writing legislation that would fix some difficult issues in Georgia.
What they should have paid attention to
Thousands of people have applied for unemployment insurance in the past year because of COVID 19 related job losses but have waited endlessly for their claims to be processed.Nobody seems to answer the phone or return calls from the unemployment office.I and other representatives have had to personally contact the GA department of labor to help our constituents get paid.
 The department of revenue is not much better in their response to the public.Many people haven't received their tax refunds in a timely manner.
The legislature could have taken up Medicaid expansion.May Georgians are without health insurance and rural hospitals are closing while we are in the middle of a pandemic. Passing Medicare expansion would help those in need and would help rural hospitals stay open.
 What they did instead
Instead of attending to important issues, the legislature decided they wanted to fix things that are not problems and meddle in the local affairs of cities and counties.
When the GA legislature passed the new restrictive voting law they were looking for a solution to a problem that never existed. Republicans claim this new law was a response to voter fraud, when in reality it was a response to voter turnout.Early voting is now restricted to one week before the general election which may be an expansion for some smaller counties but will be a disaster for Gwinnett which has over 1 million voters. Drop boxes will also be limited which will hurt bigger counties like Gwinnett. Will the state of GA see fit to takeover local election boards after a week of long voting lines? We will see.
The state legislature also targeted Gwinnett and Fulton counties with a statute about how and when counties can tax cities within their jurisdiction.Tax commissioners in counties can charge cities fees for services the county renders to each city within the county's jurisdiction.The legislature decided to change this to require that the county commission of each county set the rates, but ONLY for counties that have more than 14 cities within their respective jurisdictions.That means this law only applies to Gwinnett and Fulton.All the rural counties can go about their business as they choose.This law should have been applied to all counties.
I will continue to serve all my constituents. Please contact me if you need any help with state offices or if you just want to share your thoughts. Knowing what is on your mind helps me be of better service to you. You can contact me at the address and phone numbers listed on the bottom of this webpage