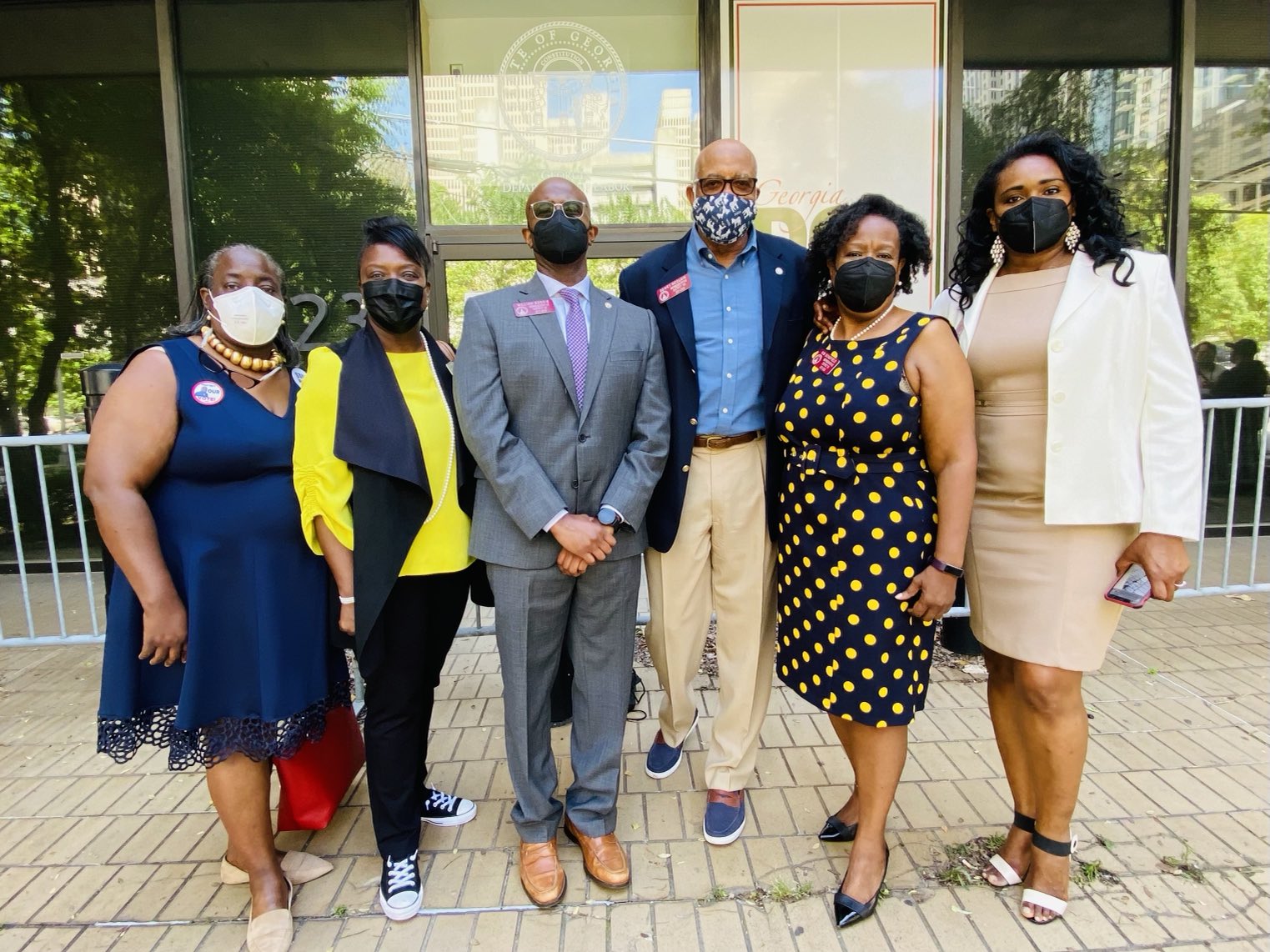 House & Senate members at the Georgia Department of Labor.
The Governor and Labor Commissioner wants Georgians back to work but will not open up any DOL offices for Georgians to come in,to access their resources or benefits. 
And the  Governor wants to cut off Georgia federal funds for workers.  This is shameful!