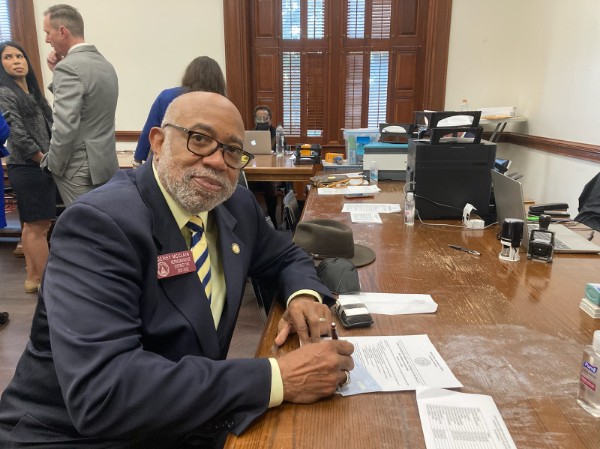 Yesterday I qualified to run for re-election for the Georgia State House of Representatives.  Our district will have a new number; 109.
The primaries are scheduled for May 24, 2022 and early voting begins on May 2, 2022.
Primary Election Day: Tuesday, May 24, 2022
Early Voting is available May 2nd – May 20th
Deadline to Register for May 24th Primary Election: April 25th, 2022
During the May 24 primary, we will be nominating Democratic candidates for state and local offices.
We will ALSO be voting for judges and school board members.  These elections are not primaries but are final elections and they are 'non-partisan" which means there will be no party label next to the candidates name.  I urge you to look carefully at the candidates and avoid any that are really Republicans using the "non-partisan" election as a ruse to sneak into elected office.
And check your registration, of course, to ensure that the Republicans haven't removed you from the voting roles.  This has happened to too many people.  We need to have everybody out in force to vote BOTH in the May 24 Primary and in November.