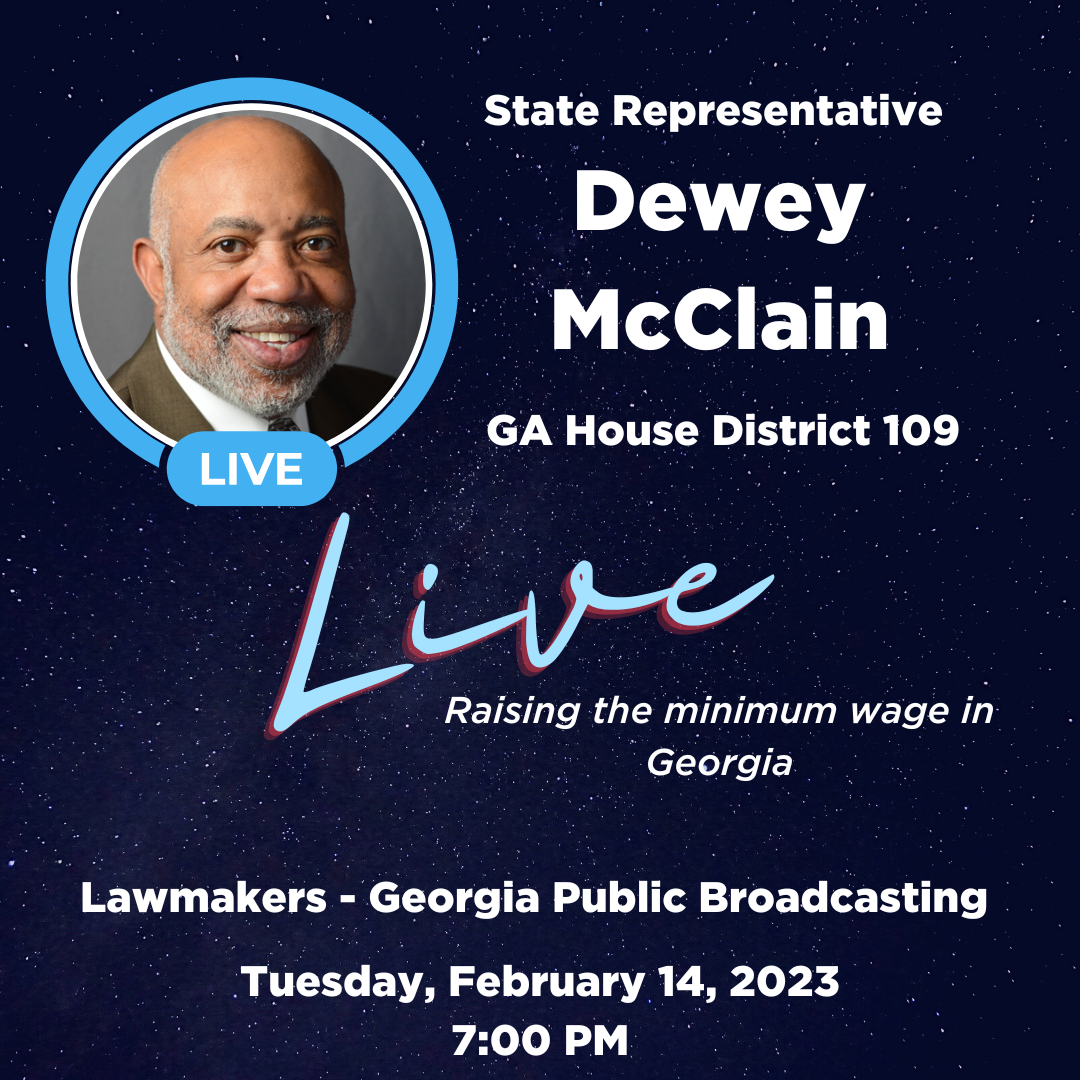 We have completed five weeks of the legislative session and last week I, again, introduced a bill to raise the minimum wage in Georgia from $5.15 and hour to $15 an hour. It is an absolutely disgrace that our state minimum wage is so low.  Our state leaders are always bragging that Georgia is the #1 place to do business and the #1 place to do other things but we do not have the #1 salary for people to work.  It is time to change that. I was interviewed on 11 alive TV the day I introduced the bill. You can see the interview here.
I will be speaking about this issue on the Legislators program on Georgia Public Broadcasting on Tuesday, February 14, 2023 at 7:00 PM.  I invite everybody to watch.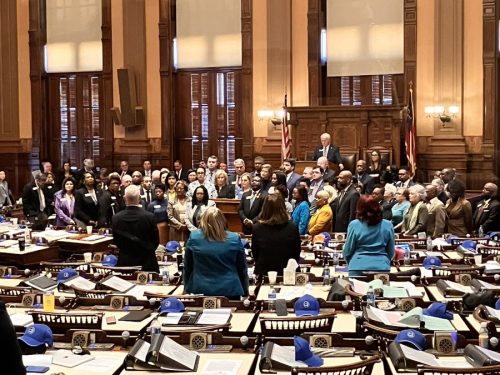 About a week ago, "hate-filled" flyers were found in driveways in several Atlanta communities.  I and the Georgia House of Representatives stand with the Jewish Community. 
Hate is not a family value and there is no place for it anywhere. Hate is on the rise and it takes all of us to stand up against those few who spread this poison.