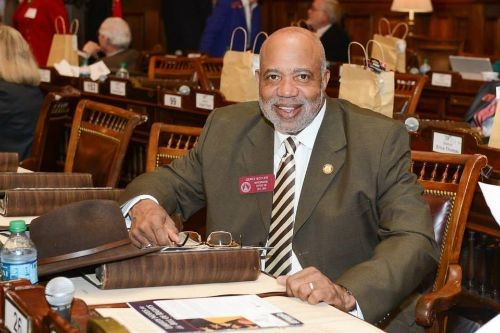 Thumbs down on SB 140
The legislative session will be over in a few days and we still have many bills to consider before Sine Die.
There is one bill that has passed and the Governor has signed that disturbs me greatly and that is SB 140, better known as the Anti Trans bill.
In a nutshell, this bill forbids parents of minor trans children from allowing any gender confirming medical treatment. This is treatment that can save these kids lives, such as preventing suicides. It also criminalizes healthcare providers who would provide such care. This bill go against professional medical opinions, but it also infringes upon people's freedom of choice to make their own medical decisions for themselves and their kids.
500K Georgians don't have healthcare, education in this state isn't fully funded (ok – only to 1984 standards), many children go hungry in Georgia, and this is what the Republicans want to spend their time on?  Republicans often talk about parental rights, but it seems they only care about parental rights when parents make decisions they agree with, and want to outlaw parental decisions they do not agree with.  I voted against this bill and will not support others like it.
On a more upbeat note, I want to wish a Happy Ramadan to all who celebrate!