I was in Selma this past weekend for the commemoration of  Bloody Sunday on the Edmund Pettus Bridge.
I have been a foot soldier since 1978 and today crossing the bridge gave me chills as it seems as though I could relive it, but just could not imagine that taking place.  The sea of people on both sides was something to see and they came for more than an hour.   As I help coordinate the front line… Just glad I waited.   Here is my selfie!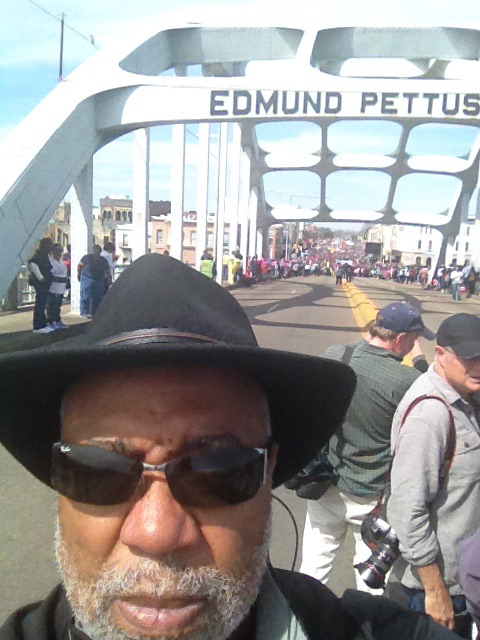 More photos: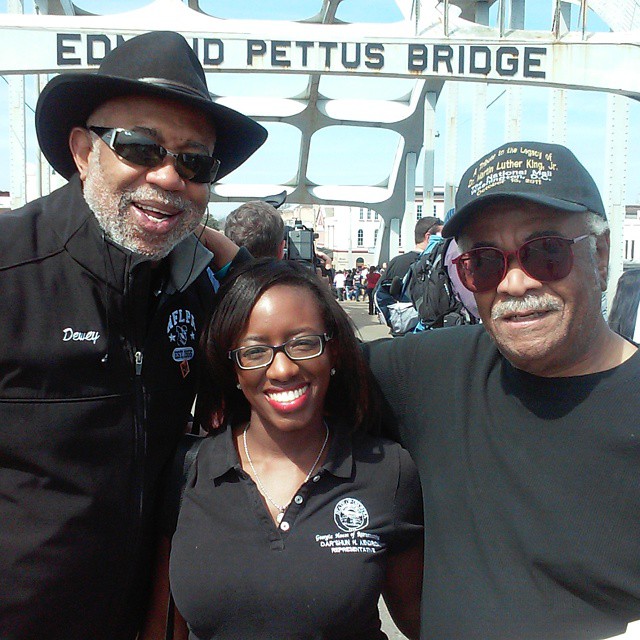 Georgia State Rep. Tyrone Brooks and George State Rep. Dar'shun Kendrick joined me in Selma.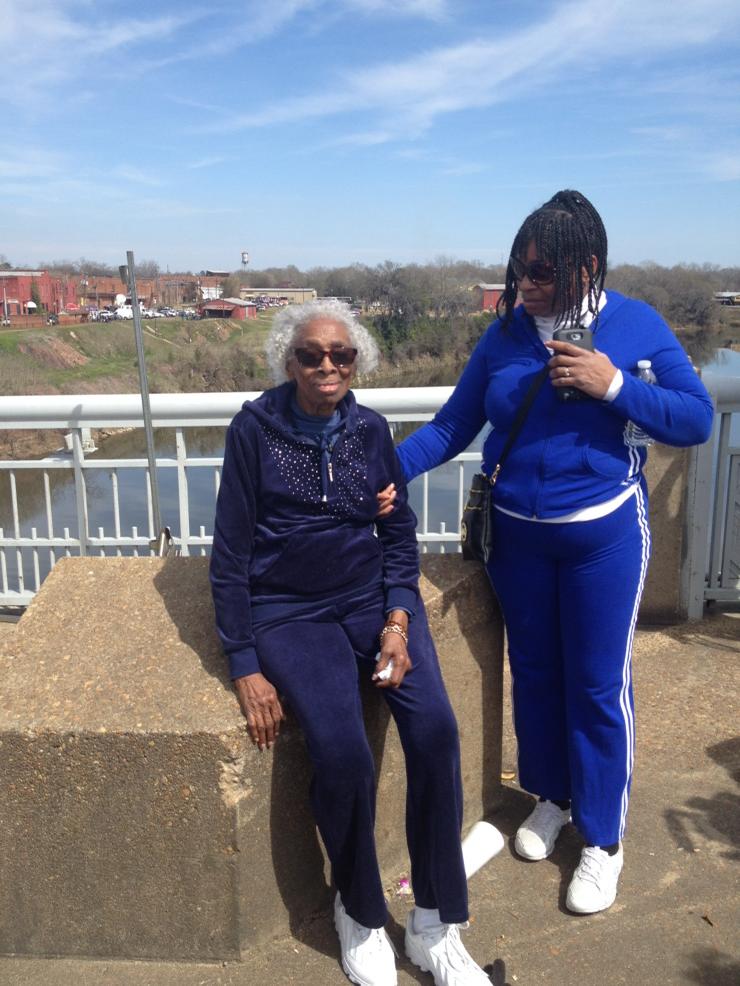 Mrs, Boynton at the Bridge 50 years later… Great day in history