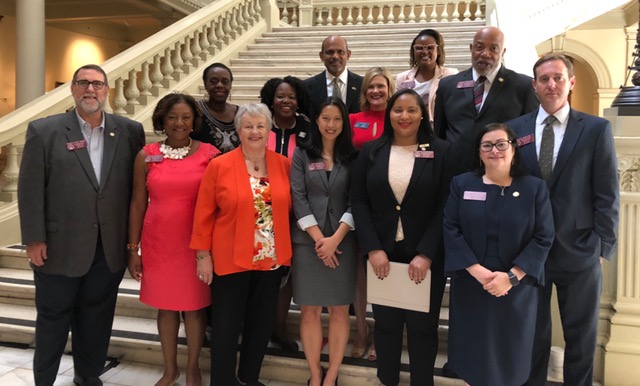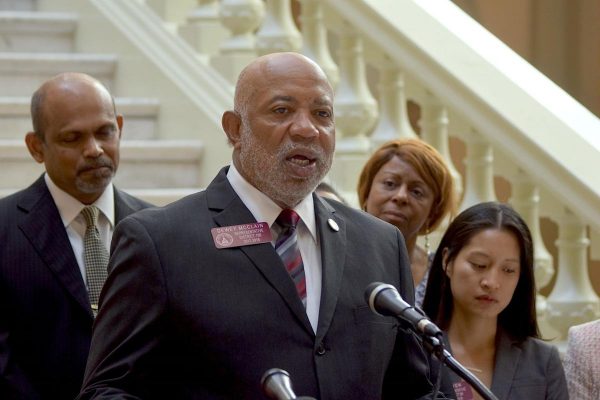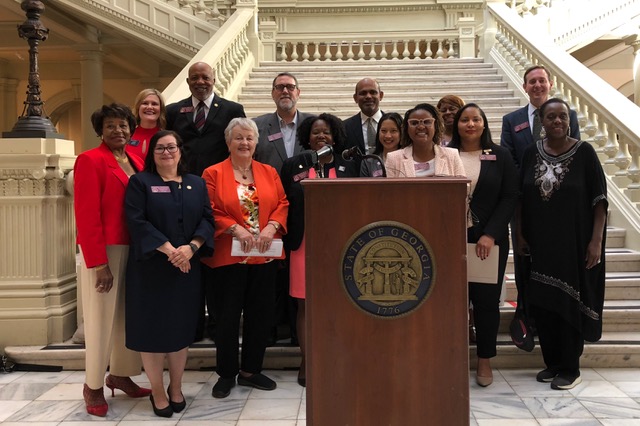 On July 3, 2018, I was proud to be one of the 14 state legislators at the Georgia Capitol from Gwinnett to call on the U.S. Senate to wait until after this year's mid-term elections to vote on filling the newest vacancy on the U.S. Supreme Court.
The thing that we're trying to do is to let people know how important the Supreme Court is to all Americans,There's some issues that have already been ruled on, like Roe v. Wade, where if they've already been ruled on then why do we have to go back and re-rule on them again?
Right now, we feel like civil rights are in jeopardy, worker's rights are in jeopardy, protection from gerrymandering is in jeopardy. There are a lot of things at stake here.  We need to select the right person who will not go along with party lines, but rather along human lines.
The U.S. Senate should apply the same approach it used when Justice Antonin Scalia passed away in February 2016 and that is to wait for after the election to hold hearings for a Supreme court nominee.  This is a mid-term election year with control of the Senate and House of Representatives up for grabs, and there are less days before the election than their were between Scalia's death and the November 2016 election.