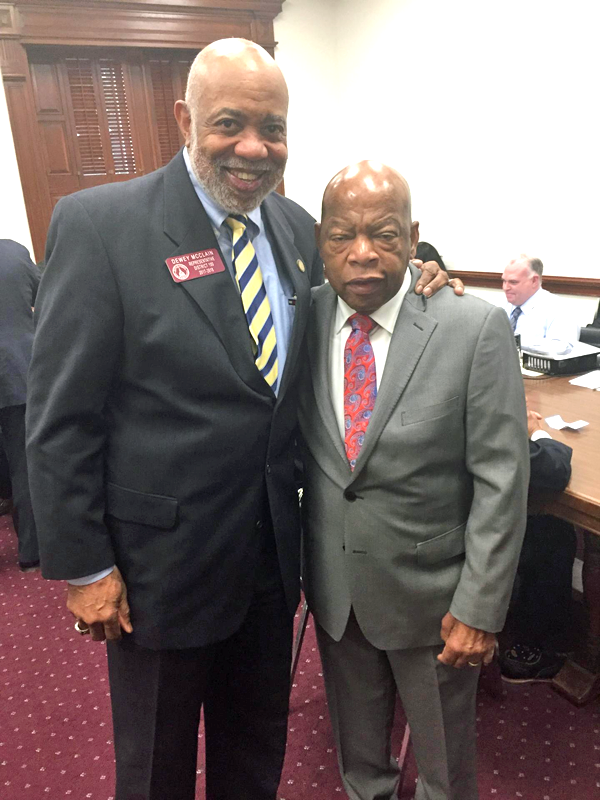 Last week, our country lost a great statesman when John Lewis passed away from cancer at the age of 80. Congressman Lewis had a long career fighting for voting rights, civil rights, equal justice, and for those whose voices were not heard. I first met Congressman John Lewis in 1978 and in 1981 helped get him elected to the Atlanta City Council and in 1986 to Congress. He was a true hero and friend who fought the good fight each and every day of his adult life and will be sadly missed.
The best way I know to honor Congressman Lewis' legacy is to exercise your right to vote. And you can do that starting tomorrow because tomorrow is the first day of early voting for the August 11 runoff election. This is just the start of honoring Congressman Lewis knowing November is coming.
The races in the runoff are
Gwinnett County Tax Commissioner
Gwinnett County Sheriff
Superior Court Judge
GA State Senate District 9
County Commission District 3
Gwinnett County Commission Chair
Here are the voting locations
John Lewis, CT Vivian, and others risked their lives for our right to vote. Let's honor them by exercising that right at every opportunity, starting Monday, July 20, 2020.