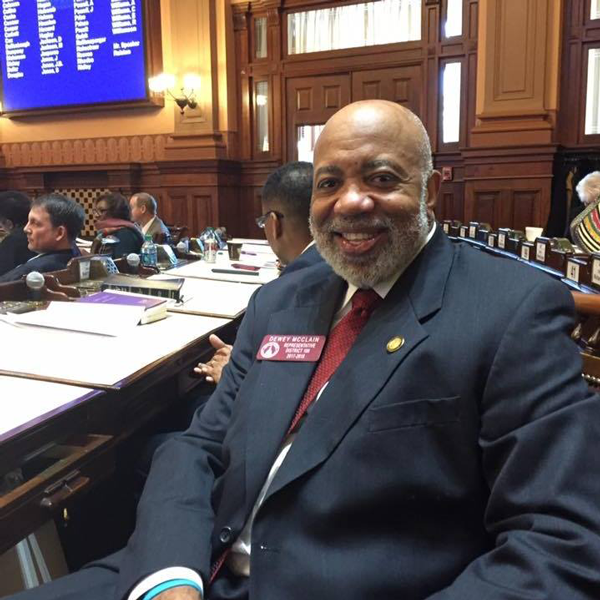 We are 15 days in of the 40 of the 2021 legislative session and the Republicans have lived up to their reputation of backing bad legislation that hurts all Georgians.
While we are in a pandemic, Republicans have refused to restore funds to education and instead have focused their efforts on bills restricting your right to vote and giving businesses immunity from COVID-19 liability claims .
COVID 19
On February 9, 2021, I went to "the Well" and spoke against HB 112 which shields business from COVID-19 liability claims for another year, until August 2022. You can see my portion here. Corporations do not need an extension on immunity from liability and we would not need this bill if there weren't so many bad actors. Businesses cannot operate without front-line workers and we have a responsibility to take care of those employees and their families.
VOTING RIGHTS
Republicans are so angry about their losses last November 3rd that they have introduced at least five bills and more to come in the Georgia state senate to restrict your right to vote. Here they are:
• SB67- Requiring that any absentee voter must also provide a photocopy of their state-issued I.D
• SB68- Banning absentee ballot drop boxes
• SB69- Ending automatic voter registration
• SB70- Prohibiting new Georgia residents from voting in runoff elections.
• SB71- Ending no-excuse absentee voting in Georgia
On the House side, the Republicans have introduced HB 270 which would prevent county election officials from sending out absentee ballots to voters within ten days of the election, regardless of when the voter applied for their ballot. This hurts voters who request their absentee ballots but whose county does not send out ballots within a week and a half of the election. It would also prevent Georgians that must apply to vote absentee due to last-minute unforeseen circumstances that would keep them from being able to vote, such as illness. This would include Governor Kemp's situation last November when he needed a last-minute absentee ballot because he was exposed to the COVID virus.
Last November's elections were the most reviewed and secure elections in our nation's history. There is no reason to make voting more difficult except when you feel like you cannot win when everybody votes. The Republican chair of the Gwinnett Elections board sums up the Republican view perfectly when she said that the election laws need to change so Republicans have a chance of winning.
I assure you I will continue to stand up for all Georgians, whether it is protecting voting rights or workers' rights. If you need any help please contact my office at the address/phone at the bottom of this website.