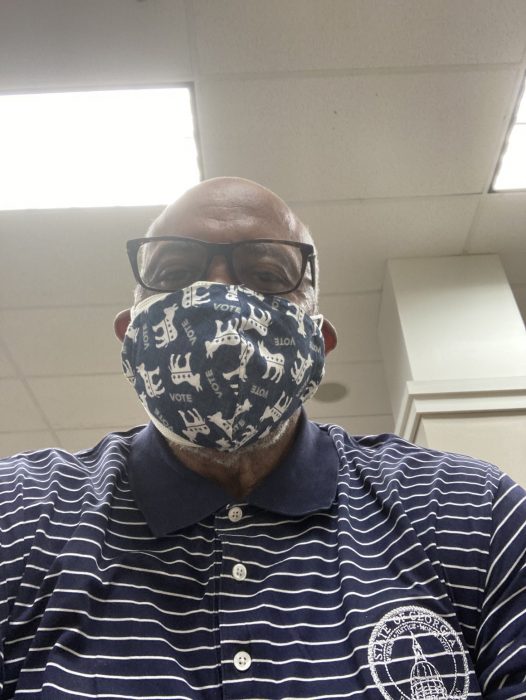 I just got my second COVID shot!
The American Rescue plan
Economic and COVID relief came to Gwinnett this week when President Biden signed the American Rescue plan.  What does that mean for Gwinnett?  Not only will each individual who makes up to $75,000 per year receive $1400 from the federal government but Gwinnett county will receive $181.6 million.
Other items in the package:
The child tax credit has been expanded giving families relief of up to $3000 per child, ages 6 to 7.  This will lift many children in Georgia out of poverty
The Earned Income Tax Credit has been strengthened and will give childless workers tax relief
$552 million in rental assistance for families;
$1.5 billion for childcare assistance;
A $27 monthly increase in nutrition assistance for approximately 1,875,000 Georgians;
The past year has been difficult for many and this package is a welcome relief.  More specific details about the American Rescue plan can be found HERE.
COVID
Covid vaccine eligibility has been expanded to include people who are 55 and older.  Eligibility has also increased to include more categories of medical conditions such as asthma. The state of Georgia's vaccine page has information about vaccine eligibility and locations where you can make an appointment to get inoculated. The Gwinnett county health department has a mass vaccination location at Gwinnett Mall and you can get more information on this website.
Vaccines and economic relief are a step forward in getting Georgians back to work, school and an active life.  I finally got my second dose and I urge everyone to schedule an appointment to get a vaccine.
Even with all the good news about economic relief and vaccines, this week has been marred by the senseless acts of violence that targeted Asian Americans.  Let us remember that an attack against one group is an attack against all of us.  When you do not protect all and do not confront those that are doing acts of hate, you could be next. We must not let it go unchecked and we must stand up to acts of bullying and hate.  This is really a sad day in Georgia and America