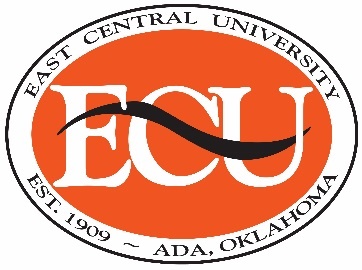 Contact: Talina Eaker or Amy Ford
East Central University Communications and Marketing
580-559-5664 or 405-812-1428 (cell)
FOR IMMEDIATE RELEASE: Friday, April 15, 2022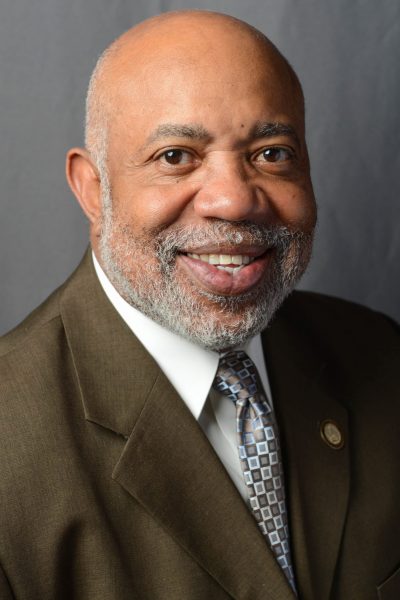 Dewey McClain honored as ECU Distinguished Alumni
ADA – A Georgia State Representative, a former professional football player, an inductee to Freedom Bowl Hall of Fame, Atlanta Tribune Magazine Hall of Fame, and East Central University Athletic Hall of Fame (1983), Dewey McClain is now being honored as a 2022 ECU Distinguished Alumni.
McClain was nominated for the award by several people, many who felt he has left a lasting impression at ECU and continues to represent the University well. McClain has returned to Oklahoma for many inspiring events, including speaking of "Life After Sports" at Clearview's Black History Month event in February, and to serve as the ECU Homecoming Parade Marshal.
"He is a very proud Tiger and has supported and promoted ECU throughout his career and life," one nominator said.
One of 11 children in his home in Okmulgee, McClain played football at and graduated from ECU with a B.A. in History in 1976. He was named an All-American football player while playing for the Tigers.
"ECU is honored to present this award to Mr. McClain," Interim ECU President Jeffrey Gibson said. "The lasting legacy he carries with him and his life's work represents our University well."
McClain is currently a State Representative in Georgia, a voice for his constituents in Gwinnett County. He was sworn into office Dec. 5, 2013, and is a member of four standing committees: Industry and Labor, State Planning, Interstate Cooperation and Motor Vehicles, and he is the House Whip for the Georgia Legislative Black Caucus. He also served as president of the Atlanta North Georgia Labor Council AFL-CIO 2013-2019. McClain champions transportation, education and infrastructure needs and advocates for workplace justice, equal opportunities, employment, and recreation.
After graduating from ECU, he played football in the NFL with the Atlanta Falcons for five years and then with the United States Football League with the Oakland Invaders and Oklahoma Outlaws. He is a founding member and former president of the NFL Players Association Metro Atlanta Chapter.
He also serves on the Board of the NFLPA Gene Upshaw Players Assistance Trust Fund.
In addition to his Hall of Fame accolades previously mentioned, McClain has received the NFLPA Chapter of the Year Award three times and is a past recipient of the Jessie Jackson Sportsman of the Year Award. He is the immediate past chairman of the NFLPA Former Players, an executive committee member on the current player's board, and is a past member of the Chick Fil-A Peach Bowl Committee.
McClain is truly a team player both on and off the field. He serves on the Georgia Council on Child Abuse, the Atlanta United Way, the Special Olympics, Salvation Army of Metro Atlanta, Life Link Foundation, Scott Hudgen's Family Foundation, Martin Luther King Jr. March Committee, MLK Jr. Center for Non-Violent Change, SCLC WOMEN Inc., and Gwinnett County Parks Foundation, to name a few.
His hard work has earned numerous distinctions, including the Gwinnet County Rape Crisis Crystal Angel Award and the MLK Jr. March Committee's Rev. James Orange Award.
McClain met his wife, Linda Evans, in high school. They currently reside in Lawrenceville, Georgia. The couple has two daughters, LaResa James (Birdly) and Brandy Gober (Gerald), and four grandsons, Darien, Daniel, Evan and Miles.
McClain will be formally recognized at ECU's Evening of Honors and Recognition, May 6 at the Chickasaw Business and Conference Center.
Sponsorships are available at various levels for the event including a Gold Sponsorship for $3,000; a Silver Sponsorship for $1,500; and a Bronze Sponsorship for $250.
Individual tickets are also available for $75 each. Advance tickets are recommended.
To register, contact Ashia Todd at atodd@ecok.edu or at 580-559-5724 or visit ecok.edu/2022EOH.