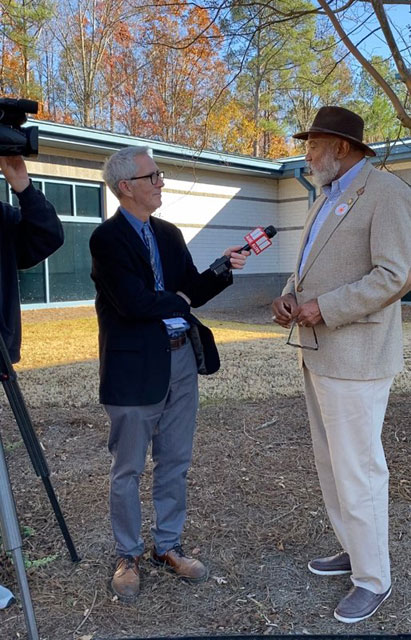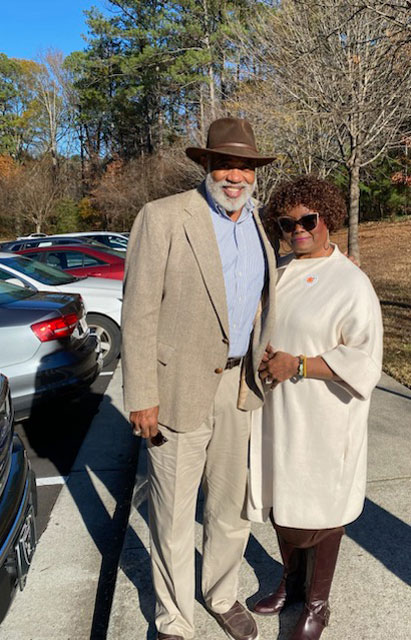 Lets keep up the momentum!
Turnout in the first part of the runoff is heavy. I joined the Blue Wave on Monday and also gave an interview to 11 Alive news!
I want you to join the Blue Wave to send Senator Raphael Warnock back to the United States Senate. Checkout the early voting locations below and do not let any long lines scare you off. The lines move quickly and if you are in line at closing, you will be permitted to vote!
EARLY VOTING SCHEDULE
Advance Voting: Saturday November 26 – Friday, December 2  |  7:00am – 7:00pm
Locations
Access to Drop Box
Gwinnett County Board of Voter Registrations and Elections
Beauty P. Baldwin Building
455 Grayson Highway Suite 200, Lawrenceville
 Yes
Bogan Park Community Recreation Center
2723 North Bogan Road, Buford
 No
Dacula Park Activity Building
2735 Auburn Avenue, Dacula
 Yes
Gas South – Hudgens Center for Arts
6400 Sugarloaf Parkway Building 300, Duluth
 No
George Pierce Park Community Recreation Center
55 Buford Highway, Suwanee
 Yes
Lenora Park Gym
4515 Lenora Church Road, Snellville
 Yes
Lucky Shoals Park Community Recreation Center
4651 Britt Road, Norcross
 Yes
Mountain Park Activity Building
1063 Rockbridge Road, Stone Mountain
 No
Pinckneyville Park Community Recreation Center
4650 Peachtree Industrial Boulevard, Berkeley Lake
 Yes
Rhodes Jordan Park Community Recreation Center
100 E Crogan Street, Lawrenceville
 No
Shorty Howell Park Activity Building
2750 Pleasant Hill Road, Duluth
 No
If you have any problems voting please contact the Voter Protection Hotline at 1-888-730-5816
Remember, there is only one week of early voting and there is no voting this weekend. Election day is Tuesday, December 6, 2022 and on that day, you will vote at your regular precinct.